When paired with the right rendering plugin, SketchUp can elevate your 3D modelling to the next level. There are literally hundreds of extensions that enable you to add special tools and features to SketchUp. You can also find extensions for a specific application (such as drawing or 3D printing) and industry-specific tools (such as extensions for architecture, interior design, construction, and more). You can browse the extension warehouse from within SketchUp, or find it here.
These are our favourite rendering plugins for SketchUp and what we use them for so you can find the best SketchUp plug ins for you.
V-RAY
V-Ray has been transforming people's SketchUp models into photorealistic renderings and animations for a number of years now. V-Ray for SketchUp is easy to install and get started with, offering the power of the world's most used renderer to the speed and flexibility of the most commonly used modeller.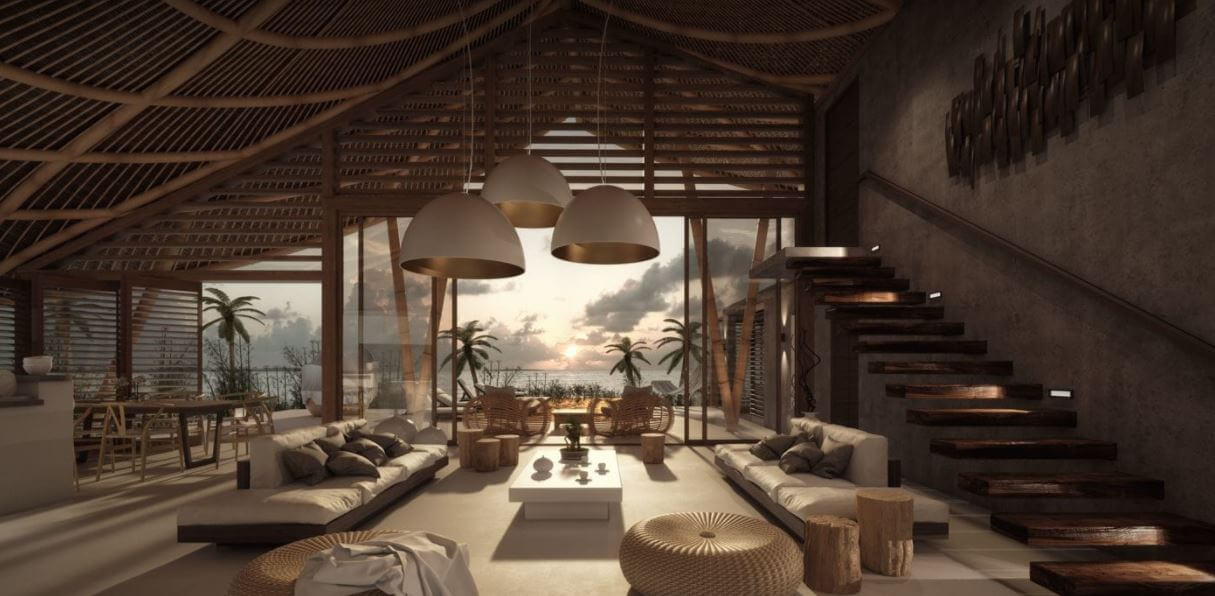 V-Ray in SketchUp, 'Las Tunusas' – Author credit: David Santos 
V-Ray in SketchUp, 'Train Pavillion' – Author credit: Alex Hogrefe
SU Podium
SU Podium is a favourite among architects and interior designers for the ease in which it can produce detailed and life-like architectural visualizations from a detailed SketchUp model. This SketchUp Render Plugin: SU Podium uses a high-end, biased raytracing engine combined with a physical sky system and a set of carefully calibrated presets to make SketchUp rendering straightforward and enjoyable.
Example of SU Podium for SketchUp from http://supodium.zenfolio.com/
Example SU Podium for SketchUp from http://supodium.zenfolio.com/
Check out more incredible panoramic views here!  
Shaderlight
This software gives a different more realistic rendering for SketchUp with lots of options via various modes and tools which simplifies and keeps your work models. Shaderlight gives a more whimsical, unique feel as it allows you the option of choosing between progressive rendering and single shot rendering.
Enscape
Enscape is a virtual reality and real-time rendering plugin for SketchUp. With just one click, you can start Enscape and within seconds walk through your fully rendered project – no uploading to the cloud or exporting to other programs required! All changes in SketchUp are immediately available to evaluate in Enscape. You are able to quickly explore different design options and present projects to clients. If the client wants to see something different in the design, Enscape will immediately show the changes you make to the project, even in VR.
Thea
Thea for SketchUp is a high-end, fast SketchUp rendering plugin. It combines the powerful Thea rendering engines with the simplicity of SketchUp. Having biased, unbiased and interactive render modes including GPU support at your fingertips, inside SketchUp view, rendering is a joyful experience. Thea also has a built-in online library and is compatible with Extensions such as Skatter.
If you'd like a free trial of any of these products, send us an email (sales@elmtec.co.uk).