Having booted up your fresh new installation of SketchUp Pro 2021, you're ready to go but you've been greeted with a message telling you to 'Please authorize SketchUp.'
No need to panic. It just means you've reached your activation limit for SketchUp.
Perhaps you've previously installed SketchUp 2019 and 2020 on your Desktop workstation and SketchUp 2020 on your laptop. In attempting to activate SketchUp 2021, we have gone over our activation limit of 3 instances.
Manage Activations
The first step is to click the "Manage Activations" Button which will take you to the SketchUp and Trimble account management site. If for any reason you struggle to load this, you can access this via a web browser using this link.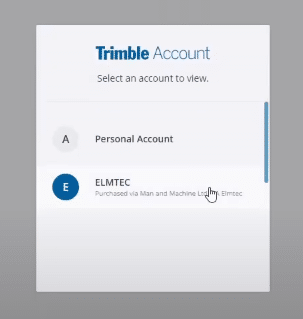 Sign in with the email account your SketchUp subscription is allocated to. If you have multiple accounts, choose the sub-account to which your subscription is also attached. In this instance, it is the second option, "Elmtec." It may be the case that it is a business name or simply a personal account.
This brings you through to the "My Products" Screen.
On this screen, you'll now see any active subscriptions (indicated by the green "active" badge) as well as any expired or legacy products you may also own.
My Products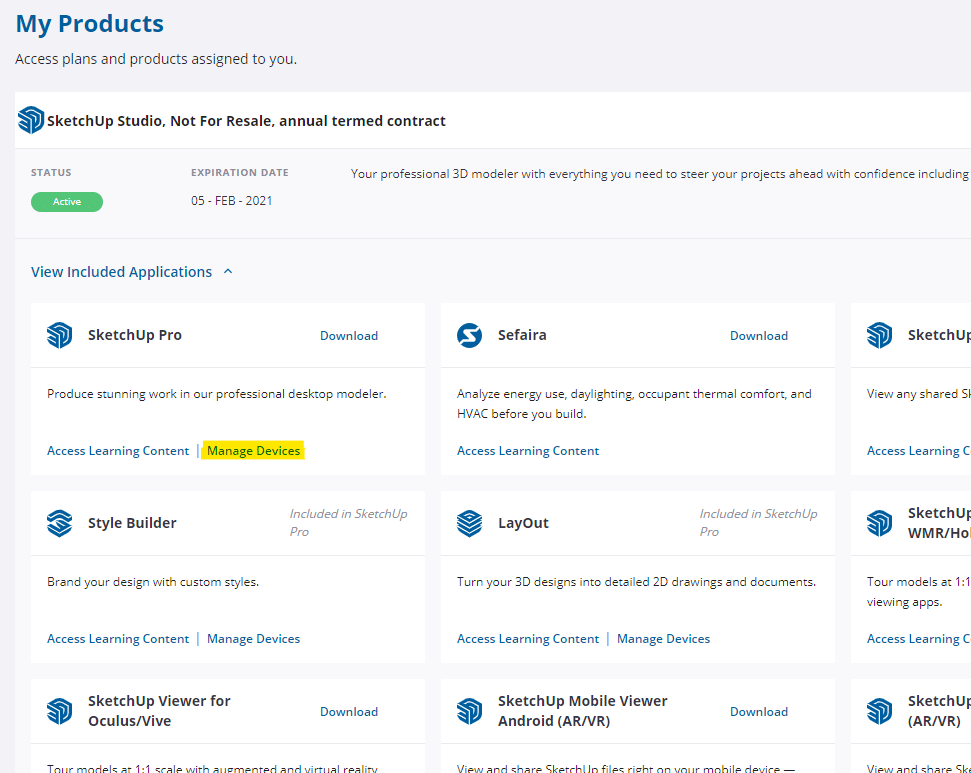 The above image shows all of the products included with a SketchUp Subscription. This particular subscription is for SketchUp Studio, hence the inclusion of Sefaira.
This is a useful area to know about. It will not just allow us to solve the problem we currently have, but will also allow us to find the download links for all of the products we have access to.
SketchUp Pro is the product we are interested in right now. However, the process for resetting our activation limit in Layout or Style Builder is also the same. Therefore, as in the yellow highlight, click on 'Manage Devices'.
Confirm Deauthorization
SketchUp has now been deauthorised for all the machines and versions it had been activated on previously. Great! Now, all that is left is to sign back into SketchUp.
You are now signed in, and ready to get your SketchUp on again!